Getting your point across and being understood more clearly are just some of the improvements you'll notice when you start learning to be assertive.
Have you noticed that there are times when you feel like you're invisible in the office? Have you felt the need to do something drastic just to get your points across? Do you feel that you have so many ideas to share and yet, you are left to share it with yourself? Is it challenging for you to deal with difficult people? Yes, the list goes on and on with how hard it is when you are not assertive. If you are serious about changing your life, maybe it's about time you considered joining the Assertiveness and self-confidence Training Course from PD Training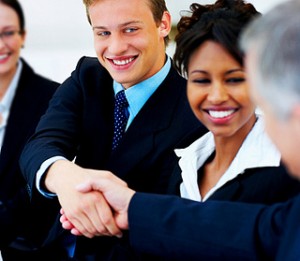 in Hong Kong.
In any office setting, it is always important to be able to assert yourself. Of course, this is easier said than done. There are many things you need to equip yourself in order to be effective. Oftentimes, if you're not prepared, it could lead to having colleagues disliking you or worse, it could lead to you hating your job and ultimately resigning.
Appreciate Yourself
Before you start getting the world to love you, you first need to love yourself. Confidence stems from your ability to appreciate yourself and who you are as a person. Usually, people who are not assertive or confident are the ones who have low self-esteem. When you start to appreciate yourself more, you will also notice that you are becoming more confident.
Erase Negative Thinking
If you always think of the negative, negative things happen. Negative thinking is a total waste of your time and is not worth the effort to think about. Instead of thinking of negative things and how you can fail, think of the positive things and how you can achieve because when you think negatively, you already have one foot in the door of failing.
Improve Your Communication Skills
Communication is vital for assertiveness. Keep in mind that communicating is not only one way. It is a two way street and that what's more important is not how to say but how to listen. Stop hearing and start listening because when you listen, you will start to understand what the other person is saying rather than just hearing what the other person is saying. When you understand clearly what the other person is saying, you will also be able to answer back correctly and effectively.
Beyond saying things and listening, there is also another aspect of communication that you also need to address. This is body language. There will be times when your body will speak more loudly than your words and you need to learn how to utilise that to your advantage.
These are just some of the things you could learn that could change your life for the better. By joining the Assertiveness and self-confidence Training Course from PD Training in Hong Kong, you will surely improve your life and how people treat you. Invest in your future today.
PD Training delivers thousands of professional development courses each year in Hong Kong so you can be assured your training will be delivered by a qualified and experienced trainer.
All public Assertiveness & Self Confidence Training courses include am/pm tea, lunch, printed courseware and a certificate of completion.  Customised courses are available upon request so please contact pdtraining at [email protected] to learn more.