PD Training's new signature series program – Productive People Advantage, is the most innovative professional development course PDT has ever assembled. We have brought together our best activity-based learning, incorporated industry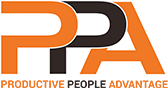 leading practical workplace tools and leveraged our unique partnership with the LDP psychometric profiling tool. With this new program we are striving to equip participants with new targeting strategies and performance measurement tools, to give them a unique professional advantage.
The activities have been separated to focus on key aspects of professional development, Employee Resilience, Creativity & Problem Solving, Identifying Differences, Increasing Productivity and Building Team
The PPA program has been structured to reduce the impact more conventional professional development training has on a business's operations. The program consists of two half day courses and a single full day course. They can be run consecutively over two days, out of order, separately or even weeks apart making the PPA our most flexible course available.Synergy. Within the five broad topics, the learning process is broken down further into smaller, more manageable modules. This is to ensure the theory is presented quickly and efficiently.
Innovation and forward thinking are the foundations of this program, and the initial development process was no different. By partnering with The OrgDev Institute we were able to flip the script and ask progressive organisations what they needed, where their gaps were and designed the program to meet those exact requirements. The result was a 5-part program that teaches participants the critical skills they will need to compete in the professional landscape now and into the future.
Throughout each of the five stages there is a strong focus on practical tools and hands on activities. By developing the program in the opposite direction to the traditional way of doing things we have created a learning experience that balances 80% activity with 20% theory. Feedback from 1000's of people was analysed extensively to ensure the activities included in the PPA learning program will teach the participants the knowledge they require but are still enjoyable and fun.
Providing an activity rich training program is not a new concept but supporting these activities with extensive neuroscience and psychometric backing, puts this PPA training program at the cutting edge of professional learning. With the OrgDev Institute and Leading Dimensions Consulting onboard from the very beginning, the PPA program is both unique and innovative and puts all participants in an outstanding position to be at the forefront of learning and development today and tomorrow.
Positions for the PPA program are always in high demand. Should you wish to learn more about what makes PPA unique follow the link below.
http://productivepeople.co/index.html
To book onto the next available PPA program contact us at: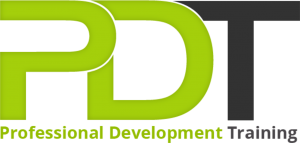 We look forward to helping you and your team be more productive people!