To understand the need to learn about taking minutes, you first need to understand what minutes are.
What are minutes? Why is it so important especially during meetings? Who are the people who are most likely to gain from taking a minute-taking training course? What do we gain when using minutes during meetings? These are just some of the questions that you might want to be answered and if you're keen on learning how to improve your minute-taking skills, consider joining the Minute-taking Training Course of PDtraining Hong Kong.
What are minutes?
Minutes are a structured summary of what happened during a meeting. In a meeting, it is important for all the parties involved to remember what took place and the only way to remember this is if there were minutes taken. Minutes also ensure that the money u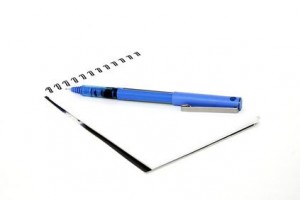 sed to have the meeting is well spent. Through having the minutes, objectives of the meetings will be carried out with more success as opposed to not having minutes.
But…
If the minute-taker is not accurate, then it could be just like not having a minute-taker in the first place. The minutes are only as good as the person recording it.
Who Will Benefit?
Administrative assistants
Recording Secretaries
This seems obvious that administrative assistants and secretaries will be the ones who will gain a lot from this course but the truth is, everyone should take this course because anybody can benefit from this. Taking notes is always important, even if you're the boss.
What Skills Will You Gain?
Identify what to record during a meeting – During a meeting, you only record key points, not the entire meeting.
Learn techniques on how to be a better listener – There is a big difference between hearing and listening.
Learn how to build and maintain a minute book – Always have a hard copy with you especially when you need to check previous meeting notes.
Identify your role – Know your specific role in a meeting.
Be an expert in minute-taking – Learn techniques that can elevate your skills and knowledge on minute-taking and make you an expert in the field.
Learn how to deal with common complaints and problems faced by minute-takers – You can't really avoid having complaints from time to time. Be trained on how to deal with such complaints professionally, effectively and efficiently.
Learn to take minutes from interactive meetings – Some meetings don't happen in a physical room at all. It can also happen in a virtual room. There are differences between each type of meeting and through PDtraining in Hong Kong, you'll be able to handle any meeting.
Prepare, organise and publish minutes – Become knowledgeable on how to prepare and publish minutes with perfection while also learning how to be organised.
PD Training delivers thousands of professional development courses each year in Hong Kong so you can be assured your training will be delivered by a qualified and experienced trainer.
All public Minute-taking Training courses include am/pm tea, lunch, printed courseware and a certificate of completion.  Customised courses are available upon request so please contact pdtraining at [email protected] to learn more.